Every year 1st October is observed as World Elders Day across the world. Further the year 2020 marks the 75th Anniversary of the United Nations and the 30th Anniversary of the International Day of Older Persons (UNIDOP).
But this year 2020 has also seen an emergence of COVID-19, which has caused an upheaval across the world. Considering the higher risks confronted by older persons during the outbreak of pandemics such as COVID-19, policy and programmatic interventions must be targeted towards raising awareness of their special needs. Recognizing older people contributions to their own health and the multiple roles they play in the preparedness and response phases of current and future pandemics is also important.
Increasing number of Elderly Population
As per a report published by United Nations, in 2019, there were 703 million persons aged 65 years or over in the global population. This number is projected to double to 1.5 billion in 2050. Globally, the share of the population aged 65 years or over increased from 6 per cent in 1990 to 9 per cent in 2019. That proportion is projected to rise further to 16 per cent in 2050, when it is expected that one in six people worldwide will be aged 65 years or over. Globally, the number of persons aged 80 years or older nearly tripled between 1990 and 2019, growing from 54 million to 143 million; it is projected to triple again between 2019 and 2050 to reach 426 million.
COVID Pandemic – Its Impact on Elderly Population
It is well known fact that COVID pandemic has changed the way people live and behave. Among the most that are impacted are elderly, who are already suffering with various ailments. Further it is also observed that due to COVID pandemic they have been living in isolation for longer period thus impacting their mental health also. As the nuclear family models in modern life style has reduced the interaction between family members, the lock down and subsequent precautions has further impacted the interaction between elderly and younger members of family. This has resulted into lack of exchange of experiences, ideas and also problems. It is already observed that in India the care for elderly is getting reduced like western world. The pandemic has added more to the emerging situation.
World Elders Day 2020
Keeping in view of above, it was decided that the UNIDOP 2020 event will also promote the Decade of Healthy Ageing (2020-2030) and help bring together UN experts, civil society, government and the health professions to discuss the five strategic objectives of the Global Strategy and Action plan on Ageing and Health while noting the progress and challenges in their realization.
The objectives of UNIDOP 2020 are to:
Inform participants about the strategic objectives for the Decade of Healthy Ageing
Raise awareness of the special health needs of older persons and of their contributions to their own health and to the functioning of the societies in which they live
Increase awareness and appreciation of the role of the health care workforce in maintaining and improving the health of older persons, with special attention to the nursing profession
Present proposals for reducing the health disparities between older persons in the developed and developing countries, so as to "Leave no one behind"
Increase understanding of the impact of COVID-19 on older persons and its impact on health care policy, planning, and attitudes.
Handling Physical Health
Proper care, attention and assurance are the buzz words in handling physical health challenges posed by pandemic. The elders require assurance that their doctor is available if any problem arises and a quality health care as given in normal days are available. Once this is assured, their physical health can be taken care well. All the stake holders must focus on these issues.
Handling Fear among Elders during this pandemic
Various incidents reported by media especially about deaths of elderly people have created lot of fear among elderly. Further the isolation and discriminatory attitude towards them if become positive has also increased their woes thus adding psychological issues to their already pragmatic physical health. For example much debated death of renowned singer SP Balasubramanyam.
This fear can be reduced by creating an appropriate atmosphere around them. The presence of other family members will reduce the fear of isolation and proper attention and care to their physical health issues can also play a major role in reducing this fear.
Further proper precautions must be taken at the places they reside to reduce the chance of getting infection. These precautions will create some confidence in making them to complete their tasks easily.
Handling Stress and Anxiety
Apart from taking care of physical health, it is also advised to take care of mental issues being cropped up among elders due to protracted stay in single place and also due to other factors created by pandemic. Family problems, some family member suffering with COVID, Job loss among family members, Loss in Business etc will raise stress and anxiety among elderly population. Further any financial, social, economic, physical loss among family members will add to stress and anxiety among them.
In order to control the…
Strict Follow up of daily routine
Adherence to Regular Sleep and Dietary Schedules
Regular Exercising
Strictly following precautions required to reduce the change of infection
Alternative activities such as book reading, playing games etc., will reduce the stress and anxiety
Yoga and Meditation will always known to reduce stress and anxiety
Being in touch with other family members through telephone
Ensure that they get proper sun shine
Reduce the negative thoughts
With all the above, we can save our elders not only from physical health and also from mental health. As the decreased levels of mental health is known to be more dangerous than physical health, it is advised that family members must focus on keeping them mentally active and healthy while taking care of their physical diseases. This will keep them fit and enable them to fight it out the isolation and other issues of ageing easily with more confidence.
---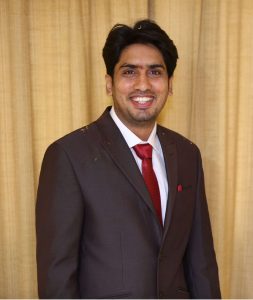 This article is prepared by Dr Suresh Reddy K, MD(PSYCHIATRY), Psychiatrist, Apollo Clinics, Nizampet