The link between cancer and diet is just as mysterious as the disease itself. Much research has pointed toward certain foods and nutrients that may help prevent—or, conversely, contribute to—certain types of cancer. Keep in mind that most research only points to associations between diet and cancer, and not necessarily a cause-and-effect relationship. Science has found that certain dietary habits tend to have a greater influence.
While there are many factors you can't change that increase your cancer risk, such as genetics and environment, there are others you can control. In fact, estimates suggest that less than 30% of a person's lifetime risk of getting cancer results from uncontrollable factors. The rest you have the power to change, including your diet. It is understood from various studies that 30% to 40% of all cancers may be prevented by changes in diet and physical activity
Changes in Diet
According to the recommendations of the World Cancer Research Foundation and the American Institute for Cancer Research, following a fiber diet and limiting intake of fats decrease the risk of cancer rising. Healthy diet is known as the increase of intake of unrefined cereals, vegetables, fruits, and limited consumption of saturated fatty acids and red meat. So, the aim nowadays is to secure food's quality for all than improving its distribution and this can be achieved by adjusting our habits of diet.
The researchers started advising that one should choose a diet rich in plant-based foods.  By using the "plate method" think of ¾ of your dinner plate contents as being of plant origin and ¼ animals or other protein source, especially limiting red meats.  It is also advised to Eat Plenty of Vegetables, Fruits, Grains and Legumes.
Suggestions by Experts
 Eat Plenty of Vegetables, Fruits, Grains and Legumes.
 Eat 5 – 9 servings daily
Eat a variety of fruits and veggies; choose 100% juices.
Include dark green and orange vegetables, as well as dry beans and peas each week.
Enjoy whole grains, beans and peas with each meal
 Limit High Fat Foods from Animal Sources
 Choose fish, poultry, or beans as an alternative to beef, pork, and lamb

When you eat meat, select lean cuts and smaller portions
You CAN eat sugar/Carbohydrates : BUT
Stick with mostly naturally occurring sugars such as in fruit and dairy foods
Avoid foods and beverages high in processed sugars but low in other nutrients e.g.: soda and sweets
Choose whole grains over refined versions
Prepare and Store Foods Safely
Use safe storage methods and promptly chill or freeze leftovers.
Avoid burning of meat juices.
Consume only occasionally meat and fish grilled in direct flame, and cured or smoked meats.
Alcohol and Cancer Risk
Increases risk of: Mouth and esophageal cancers, Pharynx and larynx cancers, Liver cancer, Breast cancer in women
Combined use of alcohol and tobacco greatly increases risk compared to drinking or smoking alone
Weight gain and cancer
Another way to look at diet's role in cancer prevention is in terms of weight management. Modifying your diet can keep your weight under control, which offers even more protection.
A higher body mass index increases the risk of developing some of the most common cancers. Scientists discovered that among five million people studied, gain of 34 pounds was linked with a 10% or higher risk for colon, gallbladder, kidney, and liver cancers.
Experts say body fat produces hormones and inflammatory proteins that can promote tumor cell growth. Yo-yo dieting has been shown to decrease immunity and may increase susceptibility to cancer. Being overweight increases the chance of getting several types of cancers, including breast and prostate.  Maintain a Healthy Weight and be Physically Active, A body mass index (BMI) of 18.5–25 is recommended.
Cancer prevention is often a matter of lifestyle change
It is found that 2/3 of all cancers may be prevented by –
Avoiding tobacco
Avoiding/limiting alcohol Consumption
Eating adequate fruits and vegetables daily
Knowing family history of cancer
Limiting exposure sun/radiation
Choosing healthy food reduces cancer risk by 30 – 40%
Eating a low fat diet
Regular exercising
Maintaining healthy weight throughout life
Our Actions are our Future
Grow, Nourish, Sustain, Together – the theme of World Food Day 2020 calls upon the world saying that one need to grow together through sustainable healthy food.  Small changes in diet and life style habits can keep us away from deadly diseases like cancer.
---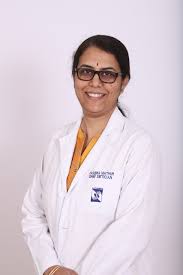 Article is prepared by Dr. Vasudha Mathur, Chief Dietician, Basavatarakam Indo American Cancer Hospital & Research Institute, Hyderabad