Stroke is the leading cause of disability worldwide and the second leading cause of death, but almost all strokes could be prevented. Stroke can cause permanent damage, including partial paralysis and impairment in speech, comprehension and memory. The extent and location of the damage determines the severity of the stroke, which can range from minimal to catastrophic.
Stroke is a condition where the blood supplies to the brain is disrupted, resulting in oxygen starvation, brain damage and loss of function. It is most frequently caused by a clot in an artery supplying blood to the brain, a situation known as ischemia. It can also be caused by haemorrhage when a burst vessel causes blood to leak into the brain. 80% of strokes are ischemic.
How common is the problem
Stroke has already reached epidemic proportions. Globally 1 in 4 adults over the age of 25 will have a stroke in their lifetime. 13.7 million People across the globe will have their first stroke this year and five and a half million will die as a result.
The overall stroke incidence rates in low- to middle-income countries like India exceeded that of incidence rates seen in high-income countries by 20%. Today, two out of every three people who suffer from a stroke live in low- to middle-income countries like India.
Stroke & COVID:
Stroke can be a presenting symptom of COVID-19, can happen even in young people (< 45years) without traditional stroke risk factors. It is observed that 0.9% to 23% COVID-19 patients developed stroke according to various studies. So when the symptoms of stroke appear don't wait at home or look for telemedicine options. Try to reach a hospital with stroke unit immediately thus enabling early treatment that can help in preventing the disability; "Time is Brain" every one-second delay in treatment can lead to 30,000 brain cell death.
Risk Factors
One of the main disease processes leading to stroke is atherosclerosis. The incidence of stroke increases significantly with age. There are many other risk factors including: tobacco use, physical inactivity, unhealthy diet, harmful use of alcohol, hypertension, atrial fibrillation, raised blood lipid levels, obesity, male gender, genetic disposition and psychological factors.
Lack of Awareness Hampers timely recognition of stroke
Every 1 out of 4 people suffer from stroke, but awareness is not there in our country. Not even one in hundred is aware of stroke symptoms and about the treatment options.
Stroke symptoms:
Sudden numbness or weakness of the face, arm or leg — especially on one side of the body
Sudden confusion or trouble speaking or understanding
Sudden vision difficulties in one or both eyes
Sudden trouble walking, loss of balance or coordination
Sudden severe headache with no known cause
The main symptoms of stroke can be remembered and checked with the word FAST.
Face – is the face drooping to one side
Arms – is there a weakness in one arm/ leg
Speech – is speech slurred or garbled
Time – if these symptoms are present it is time to call emergency services
Recognizing the signs of stroke early, treating it as a medical emergency, with admission to a specialized stroke unit, and access to the best professional care can substantially improve outcomes.
"Time is brain" in stroke – 4.5 hours after stroke is critical
The present treatment options to stroke are available with a time window of 4.5 hours. The clots obstructing the arteries in ischemic strokes can be dissolved with a drug called rTPA that can be given only within 4.5 hours from the onset of symptoms. After 4.5 hours elapsed, only in very few cases endovascular treatments are available up to 24 hours from the onset of symptoms.
One has to keep in mind that even after reaching the hospital, it requires a minimum of one hour for proper evaluation and to conduct necessary diagnostic tests like CT scan/ MRI brain scan. As stated above "the earlier it is given, the greater the effect". Hence, the time is very critical in managing the stroke.
Clot retrieval treatment (mechanical thrombectomy) involves removing a blood clot and can improve survival rates and reduce disability for many people with ischaemic stroke caused by large artery blockage. Clot-busting drugs (TPA or thrombolysis) increase the chance of a good outcome by 30%. Clot retrieval treatment increases the chance of a good outcome by more than 50%.
Later on, rehabilitation is a critical step in the treatment process. Rehabilitation starts in the hospital as soon as possible following a stroke. It can improve function and help the survivor regain as much independence as possible over time.
One in four survivors will have another stroke.
Treatments that prevent another stroke include drugs to lower blood pressure and cholesterol, antiplatelet therapies, anticoagulation for atrial fibrillation, surgery or stenting for selected patients with severe carotid artery narrowing.
Life after stroke
Stroke can affect how you think, talk, move and feel. Many survivors will live the rest of their lives with some form of disability or impairment which cause practical, emotional and financial challenges. With specialist rehabilitation and support, stroke survivors can however recover or find their 'new normal' and enjoy life.
How to prevent strokes:
As always suggested prevention is better than cure, small changes in your life style and an eye on life style diseases such a High BP, Cholesterol, Diabetes can prevent the stroke.
Control high blood pressure: half of all strokes are linked to hypertension. knowing your blood pressure and controlling with lifestyle change or medication can prevent the stroke
Exercise 5 times per week: one third of all strokes are linked to physical inactivity.- 20-30 minutes of moderate exercise for 5 times per week will prevent the stroke
Eat a healthy balanced diet: 1/4th of all strokes are linked to poor diet. Eating a diet with fresh fruit and vegetables and reducing consumption of processed food.
Reduce your cholesterol: 1 in 4 strokes are linked to high levels of 'bad' LDL cholesterol. Eating low saturated fats, avoiding processed food and exercise will help to reduce stroke.
Maintain healthy weight : 1 in 5 strokes are linked to being overweight or obese. Maintaining healthy body mass index or hip to waist ratio will help to reduce risk of stroke
Stop smoking and avoid smoky environments: 1 in 10 strokes are linked to smoking. Stopping smoking will not only reduce your risk of stroke but also the people who live around you.
Reduce your alcohol intake: 1 in 10 strokes are linked to alcohol consumption. Hence quitting alcohol consumption will prevent the stroke.
Identify and treat atrial fibrillation: people with AF are 5 times more likely to have stroke than general population.AF screening and treatment helps to prevent stroke
Manage diabetes
Manage stress and depression: one in six strokes is linked to mental well being. Managing stress, depression, anger and anxiety are all important to prevent strokes.
Stroke Riskometer: It is a mobile app, determining the stroke risk. It has a questionnaire following which it calculates your risk of having stroke in next 5years and 10 years.
MAKE A MOVEMENT – World Stroke Day 2020
As 1 in 4 of us could have a stroke, but being active helps to reduce our risk. As the theme of World Stroke Day 2020 suggests, people should join the movement thus making a movement in large numbers to create awareness. So that we can prevent stroke among their family but also in community at large and further allowing us to respond speedily even a stroke occurs in their nearest vicinity.
---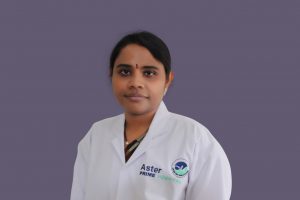 The article is prepared on the occasion of World Stroke Day by Dr. Sindhu Vasireddy, Neurologist, Aster Prime Hospital, Ameerpet, Hyderabad.