National Anti-Drug Addiction Day is observed every year on 2nd October. The aim of the day is to make India free from drug and to preserve the talent. Father of the nation Mahatma Gandhi condemned the use of drugs.
Drugs are one of the greatest evils for our society. It not only affects the individual but also the society. It causes loss of ability to make rational decisions and takes precedence over everything else – career, family, loved ones, friends and even civic sense. Drug addiction leads to chronic mental health issues.
Going through the process of realization, People are trying hard to come out of this evil but Pandemic has thrown several challenges in their path ahead.
Drugs & India
More than 3.1 Crore Indians have reported using cannabis in 2018. Among them 89% of drug addicts are Opioid dependents. Approximately 1.18 crore people use sedatives or non prescription purposes. This consumption highest in children and Adolescents India is home to six crore alcohol addicts, more than the population of 172 world nations including Italy. The prevalence of alcohol use is 4.6%, with male: female ratio being 17:1, followed by cannabis at 2.8% and opioids at 2.1%. Coming to harmful and dependent use, 19% of alcohol users use it in dependent pattern, whereas 0.25% of cannabis users use it in dependent pattern
Prevention better than cure
Today's youth face many risks, including drug abuse, violence, and HIV/AIDS. Responding to these risks before they become problems can be difficult. One of the goals of any drug prevention program must aim to help the public understand the causes of drug abuse and to prevent its onset. Drug abuse has serious consequences in our homes, schools, and communities. The use of all illicit drugs and the inappropriate use of licit drugs are considered drug abuse.
Prevention science has made great progress in recent years. Many interventions are being tested in "real-world" settings so they can be more easily adapted for community use. Scientists are studying a broader range of populations and topics. They have identified, for example, effective interventions with younger populations to help prevent risk behaviors before drug abuse occurs.
Drug Abuse Prevention Starts with Parents
Drugs, including tobacco and alcohol, are easily available to children and adolescents. As a parent, you have a major impact on your child's decision not to use drugs. Most likely, children in primary school have not begun to use alcohol, tobacco, or any other kind of drug. That is why primary level is a good time to start talking about the dangers of drug use. Prepare your child for a time when drugs may be offered.
Drug abuse prevention starts with parents learning how to talk with their children about difficult topics. Then, the programs offered by school, sports, and other groups can support what you have started. As a parent, you have a major impact on your child's decision not to use tobacco, alcohol, and drugs. Prevention starts when you start talking with, and listening to, your child. Help your child make good choices and good friends. Teach your child different ways to say "No!"
Wanted to Come Out
Knowingly and unknowingly people get trapped in Drug Addiction. Most people start to take drugs for experiment, fun and curiosity while some succumb to peer-pressure. Some come out early and some gets stuck. Those stuck suffer more and more they are disparate they started even using some of life saving medicines as drugs. When situation deteriorates from physical and psychological health aspects, then the person realizes how depth he went into this mud filled dirty world.
But when realization comes and the person tried to look for option that can bring him out, unfortunately only 1 in 20 drug addicts in India get treatment.
Treatment Options Available
There are many options that have been successful in treating drug addiction, including:
Psychotheraphy and Counseling
Psychiatric Treatment
medical devices and applications used to treat withdrawal symptoms or deliver skills training
evaluation and treatment for co-occurring mental health issues such as depression and anxiety
long-term follow-up to prevent relapse
A range of care with a tailored treatment program and follow-up options can be crucial to success. Treatment should include both medical and mental health services as needed. Follow-up care may include community- or family-based recovery support systems.
Complications during Pandemic
The stress and isolation of the COVID-19 pandemic are presenting enormous challenges for these individuals, but ultimately the altered realities of healthcare may create opportunities to reach more people with services and possibly even increase the reach of recovery support systems. Significant increases in many kinds of drug use have been recorded since March, when a national emergency was declared and our lives radically changed due to lockdown and the closure of businesses and schools.
The national drug de-addiction helpline witnessed a huge spike in calls in April when the lockdown was in full swing, receiving 4996 calls, the highest for a month since January. Even the total number of calls between April to June at over 9400 was higher compared to 8208 calls received from January to March.
In fact, there was a 200% rise in the initial days after the imposition of the lockdown from March 25. Compared to an average of 90 calls a day from 15th to 21st March normally, the helpline received 266 calls a day from March-end to April 5.
Overcoming Challenges
The good news is that policy changes facilitating telehealth and expanding access to medications for opioid use disorder may compensate somewhat for these problems. People with opioid use disorders can now begin treatment without an initial in-person doctor visit, which used to be the rule. The stresses of the pandemic and the social isolation resulting from distancing measures may take an especially great toll on people trying to achieve or in recovery from an Substance use disorders. Three quarters of a recently conducted survey respondents reported emotional changes since the beginning of the pandemic, especially increased worry (62%), sadness (51%), fear (51%), and loneliness (42%). These emotions increase the risk for relapse, and unfortunately, circumstances since the pandemic have made peer support, for instance in 12-step meetings and similar groups, much more difficult.
While online recovery supports may not be an option for all and cannot fully capture the in-person experience, here, as in the realm of treatment, teleconferencing tools and smart phone apps are helping some people adapt to restrictions on physical gatherings.
COVID-19 continues to be an uncertain, ever-evolving reality, and its impacts are particularly being felt among those with addiction and those in recovery from substance use disorders. At this point, there is very sparse data on how SUDs are affecting COVID-19 susceptibility and outcomes, although findings are emerging slowly. As we think about and support this community, this month and every month, we need to imagine and implement new ways of facilitating treatment delivery and needed recovery supports under these new circumstances.
———————————————————————————————————————————-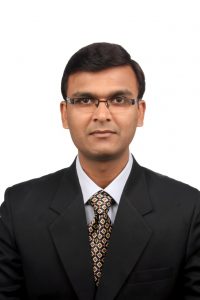 Dr. Johnsey Thomas, Lifestyle Psychologist and Strategist Health-Wellness & EAP Consultant Certified Cognitive Behavioral Therapist, Aster Prime Hospital, Ameerpet, Hyderabad