Every 3 seconds, someone in the world develops dementia. The number of people living with dementia around the world is over 50 million, which is expected to almost double every 20 years, reaching 152 million by 2050. In India with increase in elderly population, the numbers expected would be more than the rest of the world. Two out of three people has little or no understanding of dementia in common people.
Alzheimer's disease is a progressive disorder that causes brain cells to waste away (degenerate) and dies. Alzheimer's disease is the most common cause of dementia — a continuous decline in thinking, behavioural and social skills that disrupts a person's ability to function independently.
Dementia knows no social, economic or geographical boundaries. Although each person will experience dementia in their own way, eventually those affected are unable to care for themselves and need help with all aspects of daily life. There is currently no cure for most types of dementia, but treatments, advice, and support are available.
Dementia is now widely recognised as one of the most significant health crises of the 21st century.  This is where WHO has recognised the problem and decided to create awareness on Alzheimer that causes Dementia.
World Alzheimer's Month 2020
21st September 2020 is World Alzheimer's Day that is observed as part of Alzheimer's Month campaign, an international campaign to raise dementia awareness and challenge stigma.  The primary objective of World Alzheimer's Month is to reach out to as many countries as possible, showing the global impact of dementia and promoting dementia awareness and what we can do to help support those living with the disease.
The Theme – Let's talk about dementia,
The theme of this year's campaign mainly stress on speaking out about the disease –
During the COVID-19 pandemic, it is more vital than ever that people continue to talk about dementia.
Talking about dementia helps tackle the stigma, normalises language and encourages people to find our more information, advice and seek help.
Then what is Dementia?
Dementia is a collective name for progressive degenerative brain syndromes which affect memory, thinking, behaviour and emotion. Alzheimer's disease and vascular dementia are the most common types of dementia, responsible for up to 90% of cases of dementia.
10 Warning Signs of Dementia
Loss of memory
Problems with Language
Disorientation to time and place
Poor or decreased Judgement
Problems in keeping track of things
Misplacing Things
Changes in Mood and Behaviour
Trouble with Images and Special Relationships
Withdrawal from Work or Social Activities
Other symptoms….
Difficulty in finding the right words or understanding what people are saying
Difficulty in performing previously routine tasks
Personality and mood changes
Treatment
No medication can cure dementia. But some may help with some of the symptoms for a time. And doctors may prescribe other meds to treat problems brought on by dementia, such as depression, trouble sleeping, or irritability.
Taking care of those suffering with Dementia
For people living with dementia, increased confusion is often the first symptom of any illness. If a person living with dementia shows rapidly increased confusion, contact your health care provider for advice. Unless the person is having difficulty breathing or a very high fever, it is recommended that you call your health care provider instead of going directly to an emergency room. Your doctor may be able to treat the person without a visit to the hospital.
People living with dementia may need extra and/or written reminders and support to remember important hygienic practices from one day to the next.
Consider placing signs in the bathroom and elsewhere to remind people with dementia to wash their hands with soap for 20 seconds.
Demonstrate thorough hand-washing.
Alcohol-based hand sanitizer with at least 60% alcohol can be a quick alternative to hand-washing if the person with dementia cannot get to a sink or wash his/her hands easily.

Ask your pharmacist or doctor about filling prescriptions for a greater number of days to reduce trips to the pharmacy.
Think ahead and make alternative plans for the person with dementia should adult day care, respite, etc. be modified or cancelled in response to COVID-19.
Think ahead and make alternative plans for care management if the primary caregiver should become sick.
 Dangers during COVID Pandemic
Alzheimer's diseasedoes not increase the risk of a COVID-19 infection, but increased age and associated health conditions such as dementia may pose a risk.
Those who show symptoms of dementia may forget to wash their hands or take other recommended precautions to prevent illness. In these cases, family members and caregivers can help by offering additional reminders or written notes and signs.
If they show symptoms of COVID-19, family members and caregivers should avoid visiting patients in nursing homes or other places until their self-isolation period is complete.
In addition, diseases like COVID-19 and the flu may worsen cognitive impairment due to dementia.
Five ways to help reduce your risk of dementia
Look after heart:
Smoking, high blood pressure, high cholesterol, diabetes and obesity all damage the blood vessels and increase the risk for having a stroke or a heart attack, that could contribute to developing dementia in later life. These problems can be prevented through healthy lifestyle choices and should be treated effectively if they do occur.
Be physically active and do regular exercise
Physical activity and exercise are powerful preventive medicines. The good news is that getting active is proven to make us feel good and is a great activity to do with friends and family.
Eat together, exercise together with the family.
Follow a healthy diet: Eat healthy, balanced diet. Some evidence suggests that a Mediterranean-type diet, rich in cereals, fruits, fish, legumes and vegetables can help to reduce the risk of dementia.
Challenge your brain:
By challenging the brain with new activities, you can help build new brain neurons and strengthen the connections between them. This may counter the harmful effects of Alzheimer's disease and other dementia pathologies. By challenging your brain, you can learn some great new things. So how about learning a new language or taking up a new hobby during lockdown with covid.
Enjoy social activities
Social activities may be beneficial to brain health because they stimulate our brain reserves, helping to reduce our risk of dementia and depression. Try and make time for friends and family. You can even combine your activities with physical and mental exercise through sport or other hobbies.
It is already said that elders are more vulnerable population during this pandemic.  Not only they are easily porn to infections coupled with other diseases that targets them due to ageing especially those with Dementia needed to be dealt with extra care and precaution.  Caution is the only buzzword that saves them and protects them.
---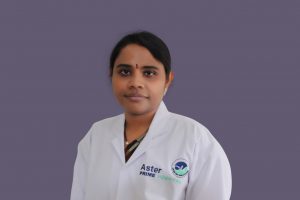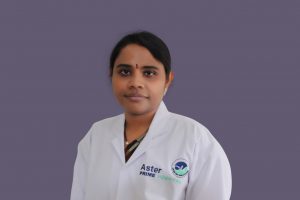 The article is prepared on the occasion of World Alzheimer's Day being observed on Monday 21st September 2020 by Dr. Sindhu Vasireddy, Neurologist, Aster Prime Hospital, Ameerpet, Hyderabad.