Disabled are Silent Sufferers during the pandemic
Disability, a major societal concern
According to WHO report on Disability, 15% of world's population or more than 1 billion people are living with disability and 80% of them are living in developing countries.
According to some estimate…..
An estimated 46% of older people aged 60 years and over are people with disabilities.
One in every five women is likely to experience disability in her life, while one in every ten children is a child with disability.
Invisible suffers much
Of the 1 billion people suffering with disability it is estimated that 450 million are living with a mental or neurological condition and two thirds of these people will not seek professional or medical help, largely due to stigma, discrimination and neglect.
Impact of Stigma
For people with disabilities, stigma can be a major barrier to participation. Stigmatizing attitudes about disabilities can also affect relationships between patients and providers. People with disabilities have been stigmatized throughout the history. In many cultures, disabilities have been associated with curses, diseases, dependence and helplessness.
Disability stigma can play out in a number of ways like social avoidance, stereotyping, discrimination, condescension, blaming, internalisation, hate crimes and violence. So it can be really helpful to them if we establish respectful communication.
By making eye contact and speaking directly to them
Using ordinary language
By asking people with speech impairments, how they prefer to communicate (some may write and some may type)
Do not fall into the trap of "Golden rule thinking", this imagining how you would personally feel with a disability as a way to infer how they would feel. It differs from person to person and changes over time, listen to them and discover how you can be their best ally.
Don't show sympathy
People with disabilities do not need sympathy or pity. They also don't need to be told that they are brave or courageous for living with a disability. Some young people with disabilities are brave; some are not, just like everyone else. What we must have is not pity but understanding, not custody but opportunity, not care but acceptance. Feeling sorry for someone doesn't help; it actually hurts. Expressing to someone that you feel sorry for them can easily reinforce self pity. They don't need self pity; they need positive encouragement to help them reset the vision and direction for their life!
Hence, please do remember the following while supporting your loved ones with chronic illness or disability….
Do's
Believe and validate their pain
Take time to research their illness
Ask what you can do to help
Don'ts
Offer unsolicited advice
Assume you know how they feel
Not Every Disability is Visible
"Not every Disability is Visible" campaign which was started in the UK focuses on spreading awareness and understanding of disabilities that are not immediately apparent, such as crohns, colititis and others too like mental illness, chronic pain or fatigue, sight or hearing impairments, neurological disorders among others. When someone tells you they are disabled just believe them. It's important that we respect boundaries, respect the law that prevent questions from being asked and to just be decent human beings.
COVID 19 – Silent Sufferers
During the COVID 19 pandemic, isolation, disconnect, disrupted routines and diminished services have greatly impacted the lives and mental well being of people with disabilities right around the world. The International Day of Person with Disabilities is an annually observed on 3rd December to promote the full and equal participation of persons with disabilities and to take action for inclusion of persons with disabilities in all aspects of society and development.
Raising awareness about what it is really like to be chronically ill and or disabled is an important step in creating a society that is more inclusive.
The "more awareness", the "more accessibilities", the "more inclusivity"
The more inclusive schools, universities and workplaces are the better are the chances for an independent and financially stable life.
The theme of 2020 disability day is "building back better, towards a disability inclusive, accessible and sustainable post COVID 19 World. Disability inclusion is thus an essential condition to upholding human rights, sustainable development, peace and security. It is also central to the promise of the 2030 agenda for sustainable development to leave no one behind.
The commitment to realizing the rights of persons with disabilities is not only a matter of justice but also an investment in a common future.
---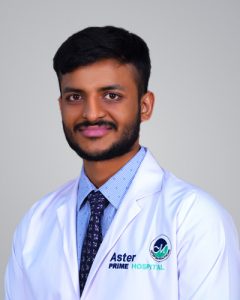 The article is written by Dr. Surya Teja Rudraraju, MBBS, DEM; Emergency Physician, Aster Prime Hospitals, Ameerpet, Hyderabad.