Cerebral Palsy (CP) is an unwelcome global phenomenon. World Cerebral Palsy Day, which occurs annually on October 6, reminds us that there over 17 million people impacted by this disorder.
CP is one of the most common physical disabilities affecting the most vulnerable among us — children. Additionally, CP occurs over the span of a child's entire lifetime with no cure.Some cultures believe that a mother was cursed for doing something wrong if her child was born with CP. World Cerebral Palsy Day is an opportunity to produce actions and educate people that will lead to more open minds and societies.
Cerebral palsy (CP) affects body movement and muscle coordination, is neither hereditary nor contagious but is a life-long condition. It is the number one physical disability in children, and while many adults with CP work and lead productive lives many are bound by therapy and equipment expenses that can be debilitating.
CP is a complex disability:
1 in 4 children with CP cannot talk
1 in 4 children cannot walk
1 in 2 have an intellectual disability
1 in 4 has epilepsy.
CP is a lifelong disability and there is no known cure
The symptoms of CP vary from person to person. A person with severe CP might need to use special equipment to be able to walk, or might not be able to walk at all and might need lifelong care. A person with mild CP, on the other hand, might walk a little awkwardly, but might not need any special help. CP does not get worse over time, though the exact symptoms can change over a person's lifetime.
When to suspect a child to have CP:
Delay in developmental milestones (such as rolling over, sitting, standing, or walking)
While walking/ standing legs get stiff and they cross or scissor
Below one year if child is showing handedness or preferring to use one side of limbs
Diagnosing CP at an early age is important to the well-being of children and their families.
Treatment:
There is no cure for CP, but treatment can improve the lives of those who have the condition. It is important to begin a treatment program as early as possible.
After a CP diagnosis is made, a team of health professionals works with the child and family to develop a plan to help the child reach his or her full potential. Common treatments include medicines; surgery; braces; and physical, occupational, and speech therapy. No single treatment is the best one for all children with CP. Before deciding on a treatment plan, it is important to talk with the child's doctor to understand all the risks and benefits.
Covid 19 effect on CP children:
In general, CP child's risk from coronavirus is equal to that of other people. However, if cp child has associated significant, chronic conditions that impact the general health, the child could belong to a more high-risk group for more severe complications of this viral infection. This would include significant immobility, multiple disabilities, ongoing respiratory conditions, poor nutrition, and complex medical status / medical fragility.
How to manage CP children during lockdown:
Due to the lockdown, all the multidisciplinary cerebral palsy (CP) clinics are suspended.Careful discussion with your physicians is the best. Contact your doctor if child has symptoms of COVID-19 infection or has been exposed to someone known to have it. During this time of utmost caution, we recommend avoiding all non-essential contacts outside the home which would include most therapy visits, equipment visits, and the like. Feel free to reach out to your doctor with questions about how best to manage at home. It is strongly recommend doing a regular home exercise program and following your therapist advice on brace wear, use of standers or gait trainers, and activity.
World Cerebral Palsy Day:
World Cerebral Palsy Day is a movement of people with Cerebral Palsy and their families, and the organisations that support them, in more than 75 countries. The vision is to ensure that children and adults with Cerebral Palsy (CP) have the same rights, access and opportunities as anyone else in our society. It is only together, that we can make that happen.This year, become a catalyst for change to help improve the lives of those with cerebral palsy
World cerebral palsy day 2020 theme- MAKE YOUR MARK
All around the world, people and communities have had to adapt to big changes caused by COVID-19.
People with cerebral palsy have mastered dealing with change, breaking down barriers, and coming up with creative solutions their whole lives.
For CP children: Make Your Mark this World Cerebral Palsy Day. Show everyone how you adapt and innovate every day during this pandemic.
This year on October 6, Children are invited to visit Facebook, Instagram and Twitter and share:
Your achievements
Solutions you've discovered
Changes you're advocating for
Remember to tag us @worldcpday and use the hashtags #WorldCPDay and #CPMakeYourMark.
This is to showcase that these children needs empathy not sympathy and support to what they are intended to do.
---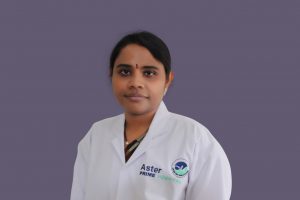 The article is prepared on the occasion of World Cerebral Palsy Day being observed on Tuesday 6th October 2020 by Dr. Sindhu Vasireddy, Neurologist, Aster Prime Hospital, Ameerpet, Hyderabad.