Symptoms of Tonsillitis are mostly similar to COVID and can cause worry among parents during this pandemic.  As Tonsillitis is common among most of the children especially during monsoon and winter, one may get confused with the disease with COVID and further compound their problems being created by pandemic.  Hence, it is advised that parents must able to understand the disease thus getting right treatment to their children during this period.
Problem of Tonsillitis:
According to an estimate by World Health Organization roughly around 600 million children across the globe are suffering with Tonsillitis.  20 to 30 million children in India are estimated to suffering with this health issue  According to some estimates 2 lac children are undergoing Tonsillectomies every year in India.   The problem may be even bigger when India has 35% of its population consisting of Children as the infection causing bacteria is contagious.  During a study conducted in 2015 it is observed that every child in India might have seen 7 incidents of sore throat of varied intensity before attaining 15 years.  It is observed that Tonsillitis occurs mainly between children between 5 to 15 years of age.
Due to this health problem, Children are said to be suffering with low growth, loss of weight,  sleep apnea or disturbed sleep, fever etc  thus forcing they to stay away from regular education.  As the problem's intensity increases the chances of children losing their academic or impacting their academic performance is more.   Further its impact on family and finances will also be more if neglected.  Keeping in view of its impact on children and family, it is required that parents understand the disease TONSILS and ensure a proper treatment is made available at right time.
What is Tonsillitis?
Tonsils are the two lymph nodes located on each side of the back of your throat. They function as a defense mechanism and help prevent your body from getting an infection. When tonsils become infected, the condition is called tonsillitis.  Tonsillitis can occur at any age and is a common childhood illness. It's most often diagnosed in children from preschool age through their mid-teens. Symptoms include a sore throat, swollen tonsils, and fever.
This condition is contagious and can be caused by a variety of common viruses and bacteria, such as Streptococcal bacteria, which causes strep throat. Tonsillitis caused by strep throat can lead to serious complications if left untreated. Tonsillitis is easy to diagnose. Symptoms usually go away within 7 to 10 days.
There are three types of Tonsillitis – Acute, Chronic and Recurrent.  Normally the symptoms will go away with 7 to 10 days, if they are continuing beyond then it is considered as Acute Tonsillitis.  Even after it stays to continue then it is said to be in chronic stage.   Even if the acute tonsillitis continues to repeat before getting Chronic, it is called Recurrent Tonsillitis.
Symptoms of Tonsillitis:
Very sore throat that leads to difficulty in swallowing, scratchy sounding voice, bad breath, fever, headache, stiff neck thus leading to poor appetite are the most common symptoms of this disease among children.  Depending upon the persistence of the symptoms, it needs to classify as normal, acute, chronic.
Sometimes Tonsillitis will also occur due to Diphtheria and unilateral enlarge of Tonsils.
When to Consult the Doctor
When the symptoms mentioned above are continuing for more than two to three days coupled with fever, pain then it is advised to contact the doctor.  Depending upon the severity and history of the disease the doctor may advise the treatment.  If it is turning into acute and into a chronic disease, then the doctor's will recommend the surgical procedure named Tonsillectomy through will infected Tonsils  are removed from the body.
Now a day due to advanced surgery methods available Tonsillectomy performed by Coblation method with less loss of blood, patient can go home after 8 hours of stay in hospital after surgery.
Prevention
As children are tend to play in playgrounds and on roads every day at school or at home, they expose themselves to variety of viruses and bacteria.  As Tonsils are your first line of defense against these bacteria and viruses, they became vulnerable to infection easily.   In order to reduce the chances of infecting Tonsils, it is advised to drink plenty of water, gargle with warm water every day, avoid polluting environment, clean hands regularly and maintain hygiene after playing or coming back from schools.
With all the above measures, one can reduce the chances of getting infected thus safe guarding Tonsils thus saving our first line of defense against any infection that may cause several diseases that includes COVID.
According to experts, the same measures are also advised to avoid COVID; the parents must ensure that their children strictly follow the above measures thus ensuring that they are safe.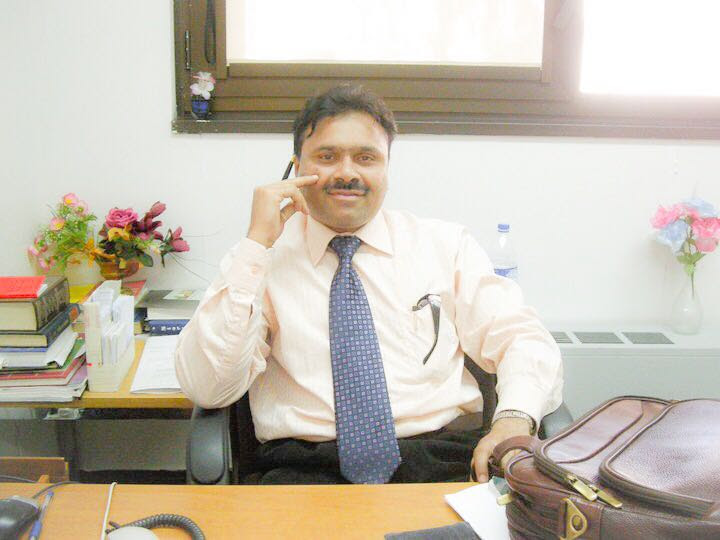 The article is prepared by
Dr. Syed Abdul Hakeem, Consultant ENT Surgeon at Apollo Spectra Hospital, Kondapur, Hyderabad with 19 years of experience in ENT. Dr. S.A.Hakeem is a well experienced Specialist ENT Surgeon with a wide expertise in the field of Endoscopic Nasal and Sinus Surgeries as well as Microscopic Ear and Laryngeal Surgeries. He is expertise in all ENT surgeries includes Adenoidectomy,Tonsillectomy, Nasal Surgeries, Sinus Surgeries , Ear Surgeries, Throat Surgeries , Foreign body removal for Nose ,Ear and Throat. Dr. M.A.Hakeem has performed More than 5000 several major elective ENT cases.